GULBENKIAN REVEALED: IN THE COLLECTOR'S PRIVATE REALM
The Al Thani Collection Foundation, the Centre des monuments nationaux (CMN) and the Calouste Gulbenkian Foundation present « Gulbenkian Revealed: In the Collector's Private Realm » which takes place from 10 June to 2 October 2022 at the gallery dedicated to temporary exhibitions of The Al Thani Collection at the Hôtel de la Marine, Paris. The exhibition is organised as part of the Saison France-Portugal 2022.
The exhibition is presented in association with the Calouste Gulbenkian Foundation and showcases treasures from the museum in Lisbon which houses the private collection of its eponymous founder, one of the most celebrated art collectors of the early 20th century.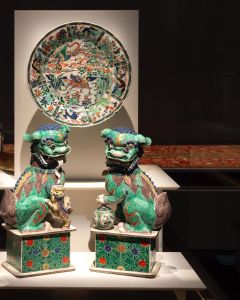 This is the second in a series of biannual temporary loan exhibitions to be shown at The Al Thani Collection. Opened in November 2021 as the result of a long-term agreement between The Al Thani Collection Foundation and the CMN, this dedicated museum space hosts a long-term exhibition of highlights from the Collection, while also providing a venue for special exhibitions and loans from international museum partners, as well as educational events and seminars.
« Gulbenkian Revealed: In the Collector's Private Realm » presents a carefully selected group of 90 works of art, principally small in scale and made to be carefully handled and privately cherished by the connoisseur- collector. Through these objects, the exhibition explores five key principles which guided Calouste Gulbenkian (1869-1955) as a collector: preciousness, intimate scale, craftsmanship, provenance and rarity. Reflecting the diversity of artworks which appealed to Gulbenkian, the exhibition also highlights his fascination with the material quality of the objects that the collected.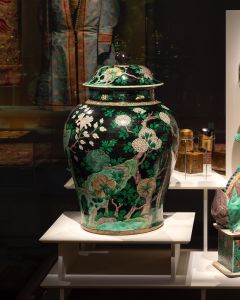 Date: 10 June 2022 - 2 October 2022
Lieu: Hotel de la Marine, Paris